"I have noticed that staff members show much more enthusiasm when selling cask ale to customers, as a result our sales of the product have increased."
"It was surprising how many of our younger staff who had never tried cask ale before completing the course were keen to try it, and have since become very vocal in recommending their favourite to customers"
Cask Beer Uncovered is brought to you by Cask Matters and was developed by CPL Online. This free online course has been designed to uncover the secrets of cask beer and enhance your knowledge and skills surrounding cask ale. The course can be easily accessed by both publicans and customers here.
Seven short videos inform you not only about how cask ale is made but also how it should be stored, when it is best served, what it is best served with, and what makes real ale so good.
Find out what some of the users of Cask Beer Uncovered have to say:
The Abel Heywood, Manchester – Hydes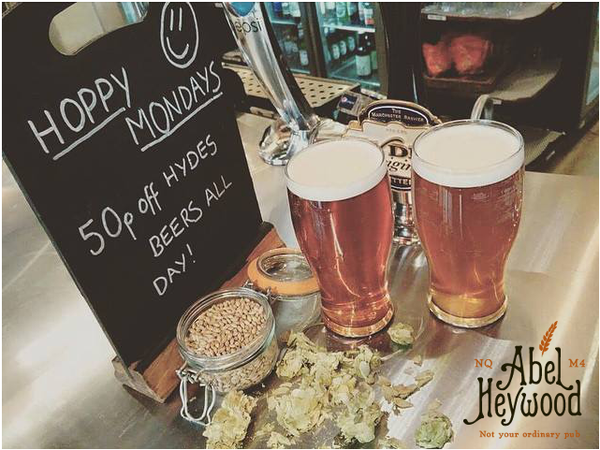 In the heart of Manchester, you will find the Abel Heywood. Open since December 2014, this boutique pub and hotel has attracted many locals and tourists, and become a favourite to the public.
This venue's Cask Marque-accredited beer has become very valuable to the Abel Heywood and makes up a large percentage of their total takings.  The Abel Heywood have taken the online course ten times and The Abel Heywood's Jessica Wighton said:
"As the person in charge of our CPL training, and, having completed all of our tests myself, I feel very knowledgeable on the courses personally. I definitely feel that the Cask Beer Uncovered course is very to the point, specifically focusing on the key points and careful not to overload. From our staff I have genuinely only received positive feedback which is great. It delivers its information in bite-sized pieces; shown through a selection of five-minute videos that are grouped according to subject and great for putting straight into practice."
The Boathouse, Chester – JW Lees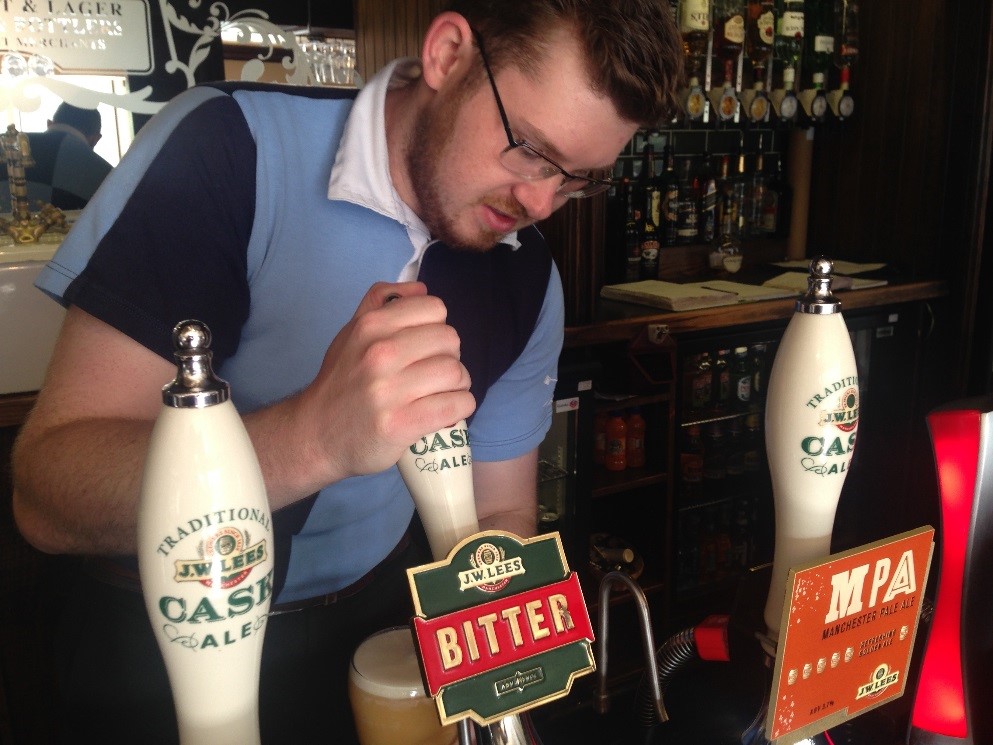 The Boathouse is located on the picturesque River Dee in Chester. The site has eight JW Lees beers on offer including three cask ales, with MPA (Manchester Pale Ale) proving the most popular. However that isn't stopping their many customers trying out Drayman's Reward – their current seasonal beer.
Following on from their busiest summers Phil Murray said:
"As the manager of The Boathouse in Chester, one of the jewels in the crown of the JW Lees managed house estate, cask ale is very important to me. Naturally I was delighted when CPL launched the latest in the Cask Marque range of courses: Cask Beer Uncovered.
"The brewery really is the heart of the business in JW Lees, and all of the team members at The Boathouse learn all about our history from day one. The team share my passion for cask ales and when I talk about development and training with the team, a cellar management course is often top of the list of training they would like to do next. Having Cask Marque courses through CPL is a great way for the team to learn and make sure that they are confident in all the steps to make sure that our customers get a great pint every time. The team have really enjoyed the recent instalment of the Cask Marque courses and have been coming to me to show off their certificate, which this course allows them to print off themselves if they pass the test at the end of the course, which is a really smart new feature."
Beer studio bar and Kitchen/256, Fallowfield – Hydes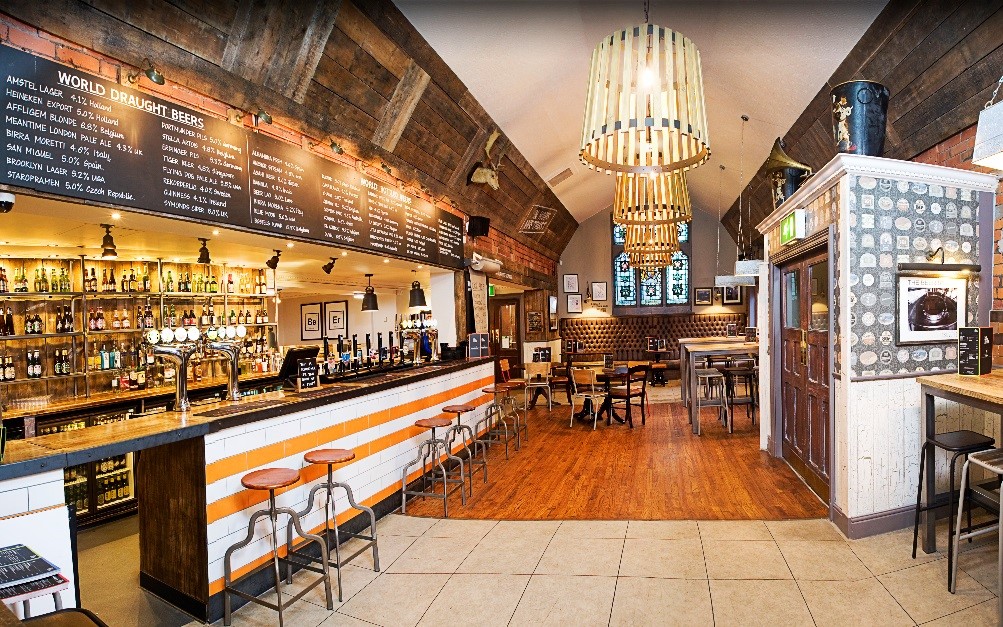 The Beer Studio located in Fallowfield, Manchester is a modern bar and kitchen that brings you some of the greatest beers from across the world, along with a deliciously appetising food menu and a selection of cask ales, including two wonderfully flavoursome beers from the Beer Studio themselves.
Having taken the 'Cask Beer Uncovered' course several times, we were keen to learn what their Beer Ambassador, Kimberley Lacken-Fernell had to say about their cask ale training.
"The CPL course equips staff members with the awareness and skills that are essential to being able to work successfully with cask ale. Therefore here at The Beer Studio it is vital that our staff members complete the online course that educates them on how the perfect cask ale should be served.
"The course has a great balance of theory and interactive learning techniques and offers insight on many different aspects of cask ale, including: different ingredients and how they can affect the flavour of the beer; how cask beer is conditioned in the cellar; pouring the perfect pint; how to give recommendations to all customers' requirements, and pairing beer with food. By having an understanding about the entire process, our employees can appreciate how much effort goes into brewing, distributing and storing cask ale correctly in order to create the perfect pint.
"I have noticed that staff members show much more enthusiasm when selling cask ale to customers, as a result our sales of the product have increased."
The Horse and Groom, Linby – Star Pubs and Bars
Graeme Beal from The Horse and Groom in the beautiful 13th century village of Linby in Nottinghamshire said:
"The CPL eLearning Cask Marque course has been invaluable in ensuring all staff understand what they are serving, can talk knowledgeably about the beers, and all ales are served in a consistent manner.
"It was surprising how many of our younger staff who had never tried cask ale before completing the course were keen to try it, and have since become very vocal in recommending their favourite to customers; especially at our first real ale festival in May of this year where we had nearly forty ales and traditional ciders on offer.
"The eLearning course has also meant that new team members already had good knowledge of the product before they ever laid hands on the pumps, saving a lot of management time, and existing staff were able to pick up new knowledge and reinforce existing knowledge, all resulting in happy customers.'"