About this course
Cask Marque already make about 15,000 visits per year at a variety of pubs and establishments.
If you would like us to undertake any visits on your behalf we can use our network of 45 assessors based all round England, Scotland and Wales to gain valuable information at a very competitive rate.
The advantage we have over many other companies is that our independent assessors are qualified to taste beer, identify problem issues and very often deal with them whilst on site. If further action by a technical services representative is required we can make sure that they are called out with a specific brief and that their call is not wasted helping you to save money.
Course content
We prefer to do audits with a degree of interaction with the staff to gain the maximum amount of information possible during the visit, and even to provide training and advice whilst we are there – but we can tailor our work to suit whatever you are trying to achieve.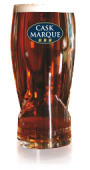 Booking
Contact Alastair Macnaught on: 01206 752212 or email [email protected] to discuss how we can help.