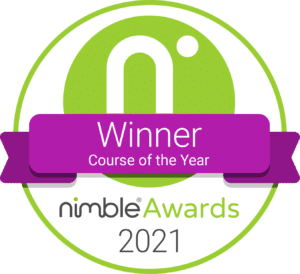 Beer Professional – The E-learning Programme for Bar Staff
Investment in bar staff training and retention is critical at the current time. Professionally-trained bar staff who deliver an exceptional guest experience generate repeat purchases, increase footfall, and build a business's reputation.
Introducing Beer Pro.
Beer Pro is an online training course created for anyone involved in serving and selling beer. It is a blend of bespoke videos, theory, interactive exercises and 'Check Your Knowledge' tests.
Course Content
Who should take Beer Pro?
All bartenders should take this course if they work in a business which serves any type of beer. Beer Pro is designed for all levels of bar staff, from new starters who know very little about beer, to experienced staff who would benefit from a refresher course.
Why is Beer Pro essential for bar staff?
According to the British Beer and Pub Association (BBPA), two thirds of all alcoholic drinks served in pubs and bars is beer. Staff who are knowledgeable about beer and serve good quality, well-presented beer make a big difference to the business's reputation, profitability and success.
What topics are covered in Beer Pro?
There are five Beer Pro modules, each designed to ensure every guest receives an exceptional beer experience.
Prepare Yourself
Prepare Your Glassware
Perfect Pour
Present Professionally
Prospect and Promote
Every topic starts with a 'Why do I need to know this?' page that outlines the benefit to the bartender, as well as the business. Links to useful documents, additional resources, and 'Check Your Knowledge' questions are included in each module.
There is an assessment at the end of the course. If 80% of the assessment questions are answered correctly there is an option to download a personalised Beer Pro certificate.
How long will Beer Pro take?
Each of the modules lasts approximately five minutes. All five modules can be taken individually meaning users can dip in and out of Beer Pro in their own time. However, the modules need to be taken in the right order.
Who is behind Beer Pro?
Beer Pro is a joint venture. It is funded by the UK's national breweries and has been developed by Beer Marque, the beer industry's quality 'watchdog'.
How much does Beer Pro cost?
There are several options:
£30 +VAT per venue for an annual subscription. This allows enrolment for 10 learners (£3 per learner) and if a venue is Cask Marque accredited they can train all of their staff with unlimited enrolments.
£10 +VAT for an individual learner.
Beer Pro learning will be mandatory for any business applying for Beer Marque accreditation. This includes unlimited Beer Pro enrolments per pub included in the cost of Beer Marque accreditation.
For further information, or to purchase Beer Pro, please contact [email protected] or call 01206 752212.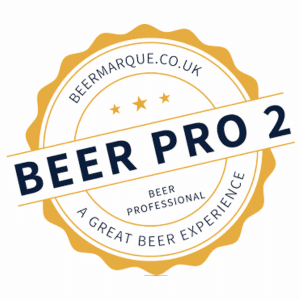 Our expert trainers have developed the Beer Professional course as the minimuum "gold standard" all bar staff should have.
To enhance the knowledge of your team members we have now launched the follow up course to Beer Pro……..Beer Pro 2.
Beer Pro 2 helps you understand what goes on behind the scenes to ensure all beer quality is perfect at the point of dispense. Users will understand the difference between beer types and how they should be looked after in the cellar and on the bar.
Contact the team at Cask Marque if you would like to enrol your team on to Beer Pro 2 on 01206 752212 or [email protected]