Cask Marque was formed in 1998 to address the void in beer quality control, caused partly by the 1990 beer orders which forced breweries to sell their pubs or vice versa, and thus often their interest in the quality itself, resulting in a major concern for the industry.
It was set up by four breweries to drive up industry standards: Adnams, Greene King, Marston's and Morlands, each providing Board members and guidance, as well as Paul Nunny, former Sales & Marketing Director at Adnams and Rupert Thompson who at the time was owner of Refresh UK.
Having reached its 25th anniversary, Cask Marque remains a non-profit making organisation with a Board made up of representatives from large and small breweries, pub companies and trade bodies, all engaged in continuing to drive beer quality in the following ways:
Whilst the Board continues to plan and oversee the overall strategy, Paul Nunny remains the only Executive Director, with the day to day running of the organisation being carried out by Paul and his team.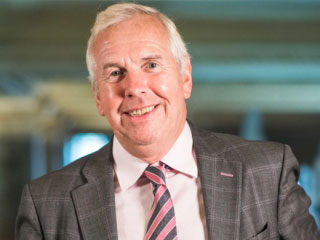 Paul Nunny
Executive Director
Paul is the only Executive Director, and is in charge of strategy and bringing in new business and corporate members.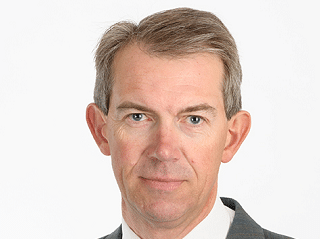 Paul Chambers
Head of Sales - North
Paul heads up our Sales division in the North, having previously been Grocery Sales Director for Carlsberg UK.
HOW PUBS GET THE ACCREDITATION
If you are a pub which is interested in finding out more about Cask Marque and how to get involved, register today.

A pub must apply to gain Cask Marque membership
There is a nominal fee involved but as a not for profit organisation any money made is reinvested promoting the pubs in the scheme. If you think a pub deserves to be recognised by Cask Marque please let us have details of the pub and the name of the licensee and we will contact them directly.

Within 4 weeks of applying to join, the pub will receive a visit from one of our 50+ qualified assessors.
They are all qualified brewers with significant industry experience in all aspects of beer and cellar management. All the beers on sale (up to a maximum of 6) will be tested for temperature, appearance, aroma and taste. If each beer reaches the required standard then the pub will pass the beer part of the visit. We also visit the cellar where we carry out a Beer & Cellar Hygiene Rating. This covers 11 key points in the cellar which help determine whether beer will be consistently served in excellent condition. If they pass both these sections then they gain the award and will be sent the plaque, a framed dated certificate and other point of sale materials for inside the pub as well as appearing on the CaskFinder app.. Further visits will be made approximately 6 months apart to ensure standards are the same in summer and winter.

For a beer to score 100% on the visit it must be dispensed at between 10 and 14°C 
These temperature guidelines are recommended by virtually all major brewers. Occasionally a brewer will stipulate that their beer should be dispensed at slightly different temperatures (cooler) in which case we will take this into account. All beers should be served to the Cask Marque assessor exactly as they would be served to a customer.

The award is renewable every 12 months and a minimum of 2 visits will be conducted each year 
Ideally one in the summer and one in the winter to ensure that the equipment installed can cope with both warm and cold temperatures whilst still dispensing beer correctly.

If any beers fail the audit then the assessor, where invited, will always try and identify the cause of the problem 
And where possible rectify it and/or provide on-site training and guidance in how to avoid the problem in the future.

We actively encourage members of the public to feed back the quality of cask ale they come across in accredited pubs, both good and bad 
If we receive complaints on poor beer we will send in an assessor to investigate and to try and highlight the cause of the problem. If the problem persists or the necessary investment is not made then the plaque will be removed from the pub. To comment on beer quality please email [email protected] with full details. All complaints will be dealt with confidentially.