About our Cellar Management Course
Increase sales and decrease wastage by attending a one-day course, which delivers an understanding of how to handle and maintain quality of cask and keg beer from delivery to serve. This course is a mix of classroom based learning, practical assessments, and interactive exercises.
The BIIAB Award in Beer & Cellar Quality (ABCQ) is a recognised qualification by the industry, demonstrating the candidates' ability to handle and care for cask and keg beers, as well as maintain a safe and hygienic cellar.
Courses are run in breweries across the UK: the South East (London), South West (Dorset and North Somerset), Midlands (Burton-on-Trent), North East (Masham), and North West (Stockport).
Course Content
Getting it right in the cellar provides the foundation to the perfect pint. But the Award in Beer and Cellar Quality Course covers far more – from how beer is made to serving the perfect pint.
Cask Marque training courses are a mix of classroom based learning, practical assessments and interactive exercises and cover the following areas.Introduction to Profit Through Quality
The importance of beer to your business
How poor quality beer can affect profit and impact on yield
The main characteristics of each type of draught product
How beer is made
The key differences between cask and keg
Managing a beer cellar effectively
Hygiene, Temperature & Stock Control
Conditioning cask ale from delivery to serve
Keg Dispense Systems
Line cleaning procedures
Glass washing and glass care
Dispense – serving the Perfect Pint
Learners are assessed with a 30 question multiple choice test. The pass mark is 23 out of 30. On passing the test, learners will receive the ABCQ certificate and a Level 2 qualification accredited by the British Institute of Innkeeping.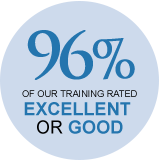 View the below training event locations and dates, then book a course
Phone us on
01206 752212 to book or with questions
Frequently Asked Questions
What is the course?
The Award in Beer & Cellar Quality
A one day course delivered by a team of experienced Cask Marque trainers
Practical assessments throughout the day followed by a multiple choice test
Content devised by industry experts
Designed to ensure all beer is consistently served in perfect condition.
Why would I want to take the course?
To help increase sales of beer
To decrease beer wastage
To improve your beer handling skills
Who is it for?
Experienced and novice licensees
All staff involved in beer handling
As part of an induction programme for new staff
I've been in the industry for years. Why would I need a cellar management course?
Dispense equipment has changed a lot in the last few years. This course brings you the most up to date knowledge and information to help you improve your skills and increase your profitability.
I don't stock cask ale – is this course suitable for me?
Yes – the course is about total beer quality, both cask and keg beers
What qualification do I get?
On passing the test delegates receive the Certificate in Award in Beer and Cellar Quality
A full colour training and reference manual is provided during the training
What is the pass mark for the test?
Delegates require a minimum of 23 correct answers out of 30 questions
Where do you train?
Fuller's Griffin Brewery, London
Minchinhampton Cotswold Club, Stroud, Gloucestershire
Palmers Brewery, Bridport, Dorset
Punch Academy, Burton-on-Trent, Staffordshire
Robinsons Brewery, Stockport
Theakson White Bear, Masham, North Yorkshire
What does it cost?
Full day course per delegate: £125 + VAT = £150
Rent a Trainer: Full day course: £650 + Cost of Manuals (£10 per person) + Cost of Exam (£16.50 per person) + VAT. If you want us to invite, chase up and send out certificates to the delegates, there is a £50 charge. There is a £50 supplement per course for non-corporate members.
What should I do now?
View venues & dates above to book onto a course online
Email us for all enquiries: 

[email protected]

Phone us on 01206 752212 to book or ask any questions
"It was a well structured course, received lots of information which will help me improve my work performance"
"I found the Trainer Excellent and kept my attention throughout and it was all explained brilliantly"