About our 1-2-1 Cellar Training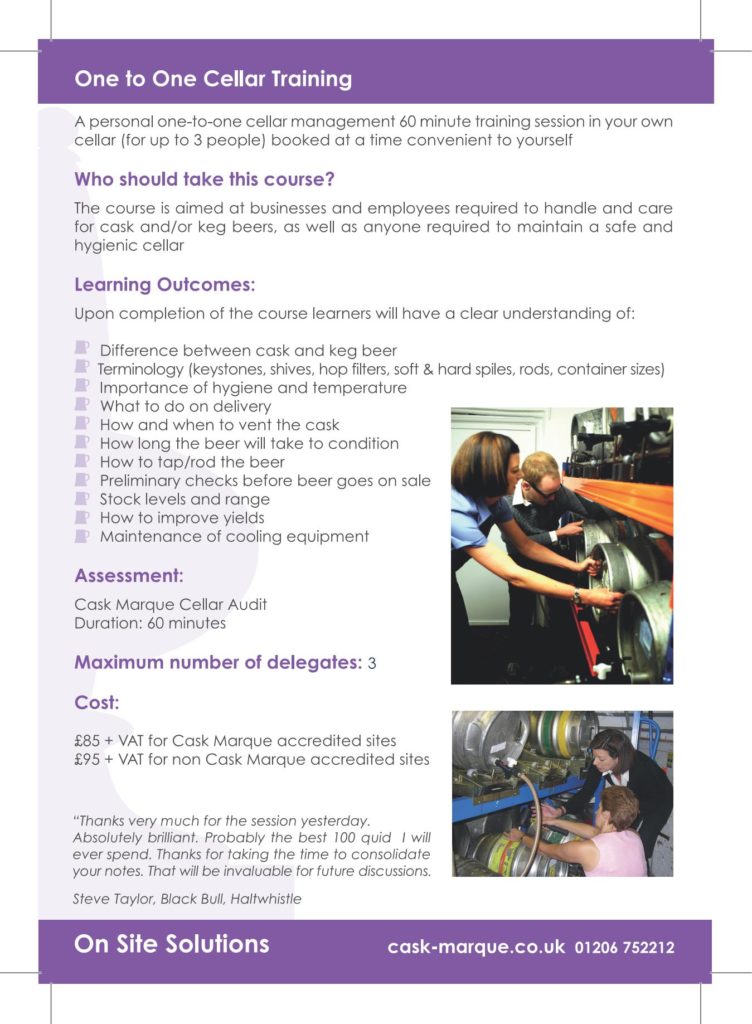 OPEN THE ABOVE DOCUMENT AS A PDF
If you are looking for one-to-one cellar management training in the comfort of your own pub then this is the solution for you.
Prices from just £85 + VAT (£95 + VAT for non Cask Marque members)
One of our qualified assessors/trainers will make an appointment with you to visit at a mutually convenient time and date in your pub to train up to three people.
They will go through a one hour training session on how to look after cask ale from cellar to glass and will also conduct a short cellar audit, covering 10 key points in the cellar such as cooling equipment, stock rotation, cellar cooling, and glass washing.
Feedback will be provided as you go and a copy of the industry 'Profit through Quality' cellar manual will be provided.
A Cask Marque training certificate will also be sent out once you have completed the course.
You will receive a 'Scores on the Cellar Doors' rating, benchmarking you against the industry. We recommend this course for anyone new to the industry, or licensees who want a refresher course on cellar and bar practices.
It is a great opportunity to ask any questions you may have about cask ale or the equipment you are using to ensure your beer is delivered in perfect condition at the correct temperature.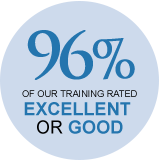 A maximum of three people can attend for this price.
MEMBERS:
£85 + VAT (Cask Marque accredited pubs)
NON-MEMBERS:
£95 + VAT (Non Cask Marque pubs)
Course Content
The training covers:
Difference between cask and keg beer
Terminology (keystones, shives, hop filters, soft and hard spiles, rods, container sizes)
Importance of hygiene and temperature
What to do on delivery
How and when to vent the cask
How long the beer will take to condition
How to tap/rod the beer
Preliminary checks before beer goes on sale
Stock levels and range
How to improve yields
Handy troubleshooting
Pouring the beer to minimise wastage
Cooling equipment and how it work
"I found the Trainer Excellent and kept my attention throughout and it was all explained brilliantly"
"Thoroughly enjoyable day with a lot of good knowledge and practical well presented by trainer"